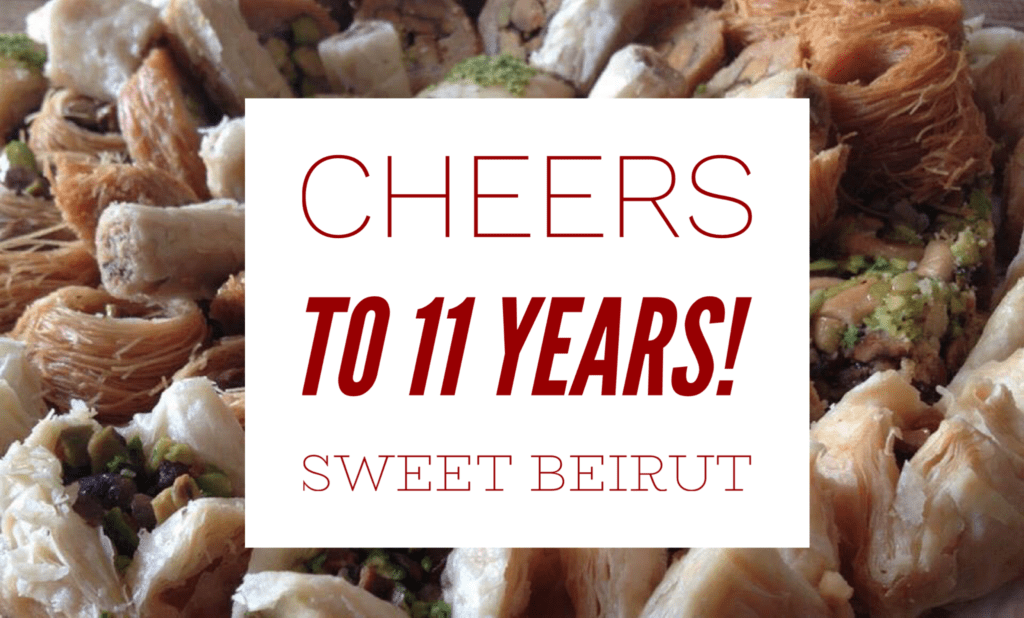 Sweet Beirut is 11 years old. With your support, with your commintment, with your feedback, with your word of mouth and with your impeccable taste, we definitely owe this success to you! Thank You!
We have adjusted and expanded our product range aswell as our services in response to your feedback and to cater to your needs, offering the highest quality:Lebanese Sweets and NutsSweets and Nuts for special dietary needsLebanese Chocolates and PralinesSelected Lebanese Wines and SpiritsLebanese Spices and CondimentsReady-to-serve Lebanese foodAuthentic Lebanese Catering for all types of eventUnique Corporate and Personal Gift Baskets Wedding and Baptism bonbonnièresDelivery to your home or office
Already recognized by you, the top gourmet journalists and chefs.
"We can't remember when or how we first came upon Sweet Beirut, which is by no means on our usual route, but since then we rate it like an out-of-the-way Michelin restaurant: well worth the detour"
Diana Farr Lewis, Culinary Backstreets & The Huffington Post

"…I can say that I discovered a "diamond" since I found authentic Lebanese products."
Meropi Kokkini, Alati & Piperi Magazine
"A small shop filled with delicious treasures and secrets of Lebanon"
Bessy Nassy, Gourmet Magasine

"The best Authentic Lebanese Baklawa in Athens"
Chef Christoforos Peskias, Gastronomos Magazine

"For us in the gourmet business, we insist that Lebanon has the most interesting sweets which can be found only in Sweet Beirut"
Aglaia Kremezi, Votre Beauté Magazine

We continue stronger, offering you the best quality Lebanese products at the lowest possible prices. Sweet Beirut is open everyday at our unique Haladri store or alternatively, we deliver.

Thank you again and we look forward to seeing you a our shop !

Sweet regards,

Lina Tabbara