Merry Xmas from Sweet Beirut!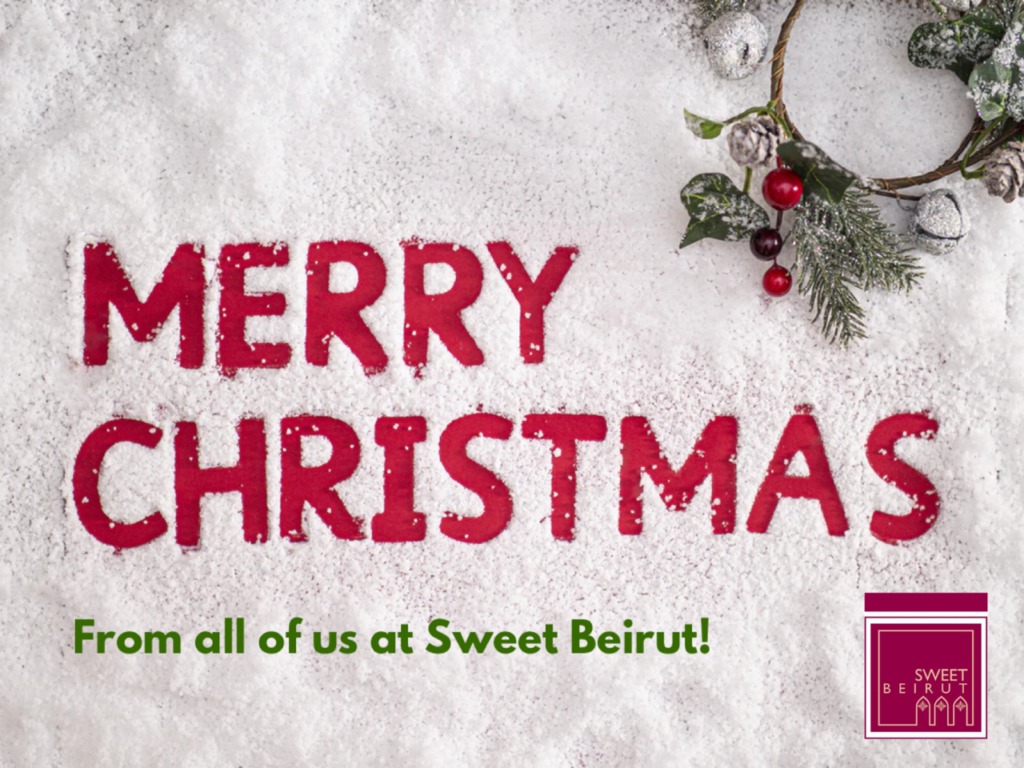 Merry Xmas & a Happy 2021 to you & your loved ones from Sweet Beirut!
Celebrate this festive season with delicious sweets, nuts, wines and more from Sweet Beirut with love!
This holiday season we will be open on the following days:
Xmas Day Thursday 25/12: 12.00-15.00
Friday 26/12: Closed
Saturday 27/12 – Thursday 31/12: 11.00-18.00
New Year's Day Friday 1/1: 12.00-15.00
Saturday 2/1: Closed
All other days we are open from Monday to Saturday from 11.00-18.00. We look forward to seeing you at our shop or alternatively we can deliver.
Happy Holidays & Stay Safe!