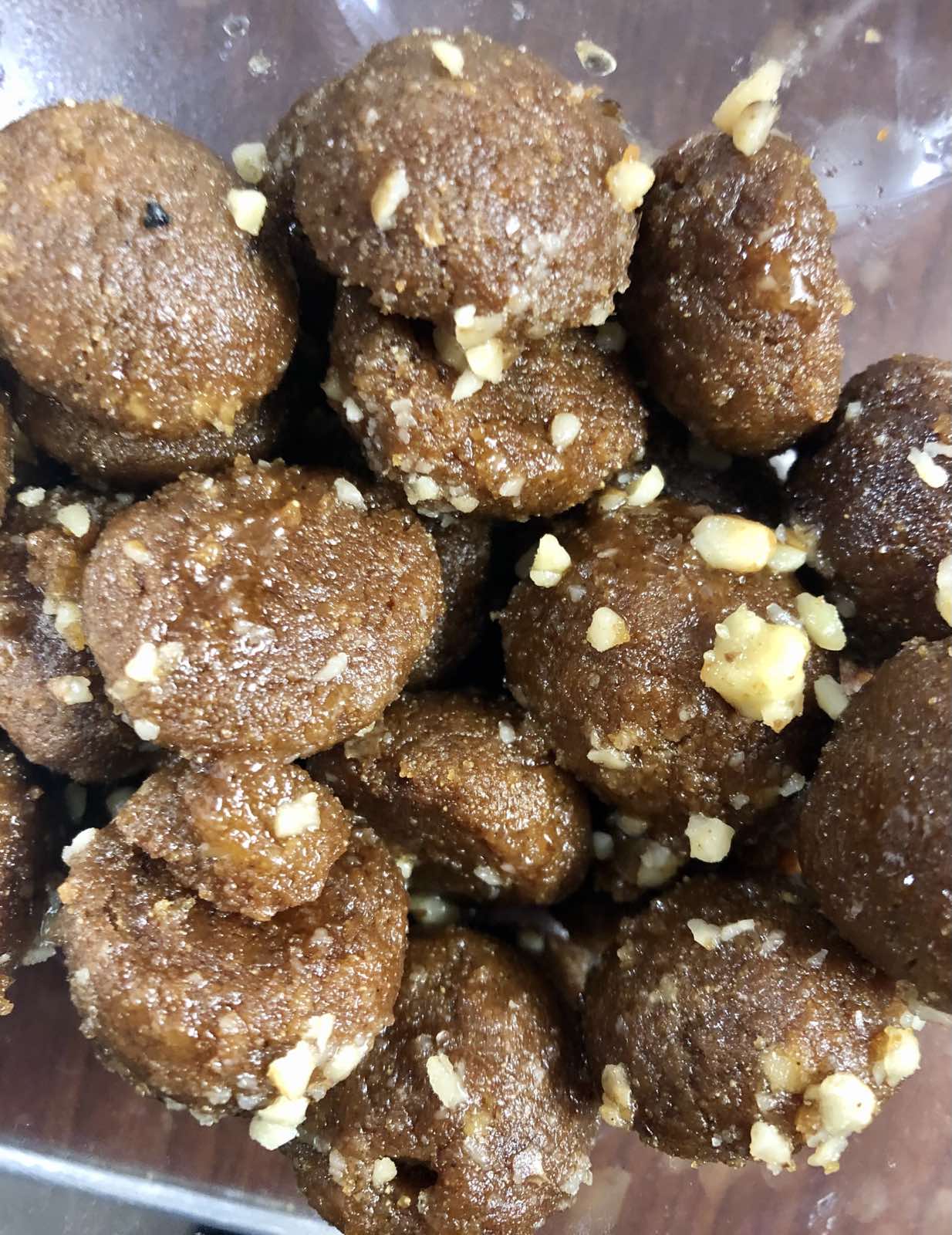 Our signature bite - size melomakarona in Christmas gift box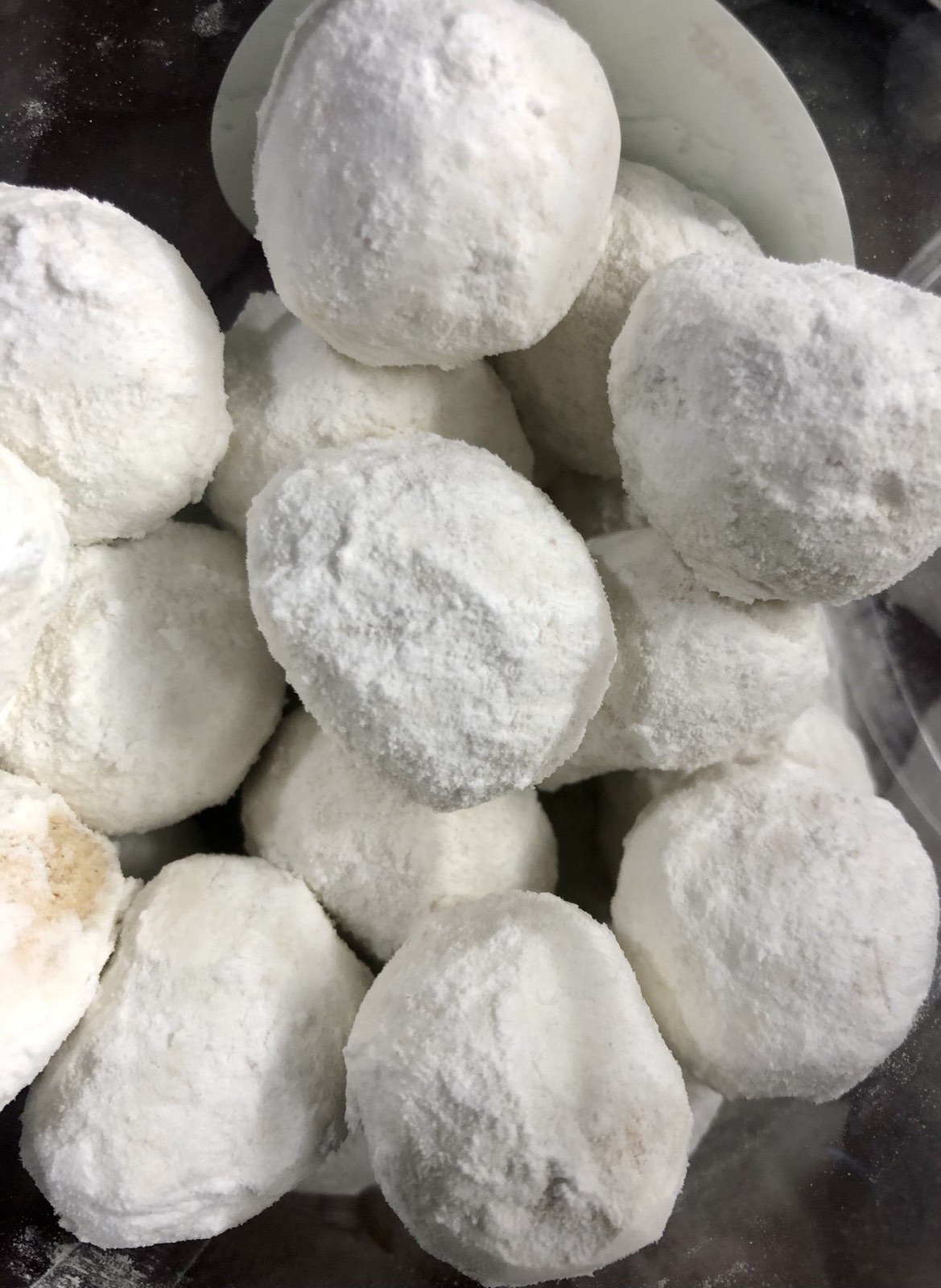 Our signature bite - size kourabiedes in Christmas gift box



Assorted Baklawa 1/2 Kg & 1 Kg
Filled with cashew, pine nuts & pistachio with filo or kantaifi pastry

Filled with cashew, pine nuts & pistachio with filo or kantaifi pastry

Biscuits filled with, pistachio & walnuts dusted with castor sugar

Biscuits filled with dates

Sesame biscuits with pistachio

Sesame biscuits with pistachio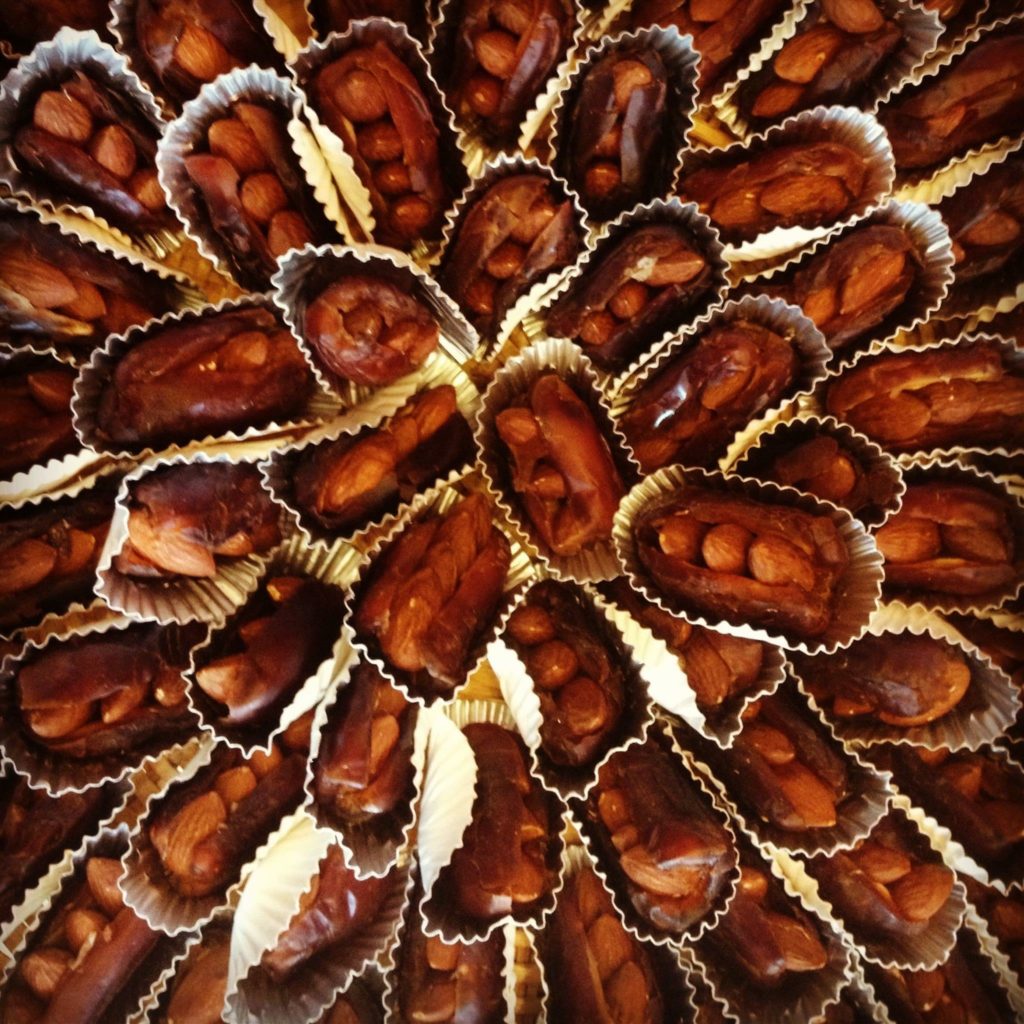 Dates filled with Almonds

Creamy soft nougat with pistachios

Creamy soft nougat with pistachios with a layer of pistachio marzipan and almonds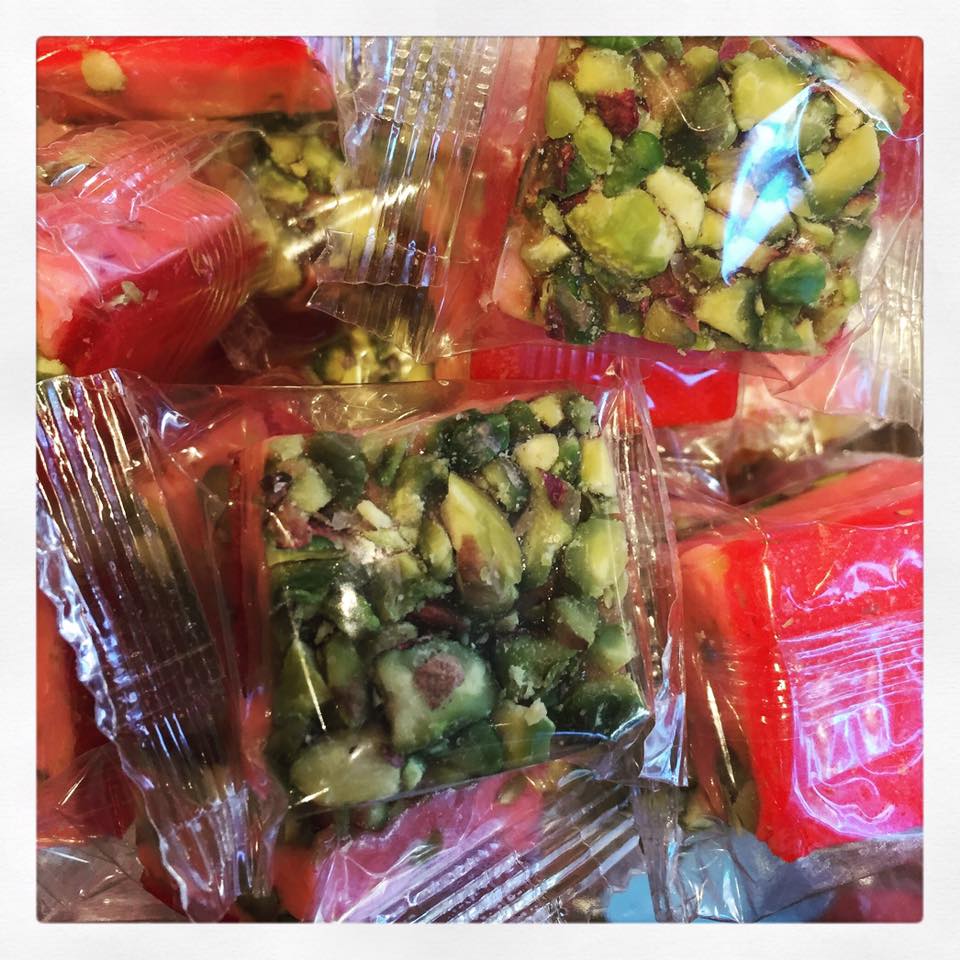 Creamy soft nougat with pistachios with strawberry jelly

Creamy soft nougat with pistachios covered with dried apricot paste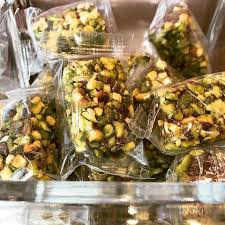 Malban loukoumi covered in pistachios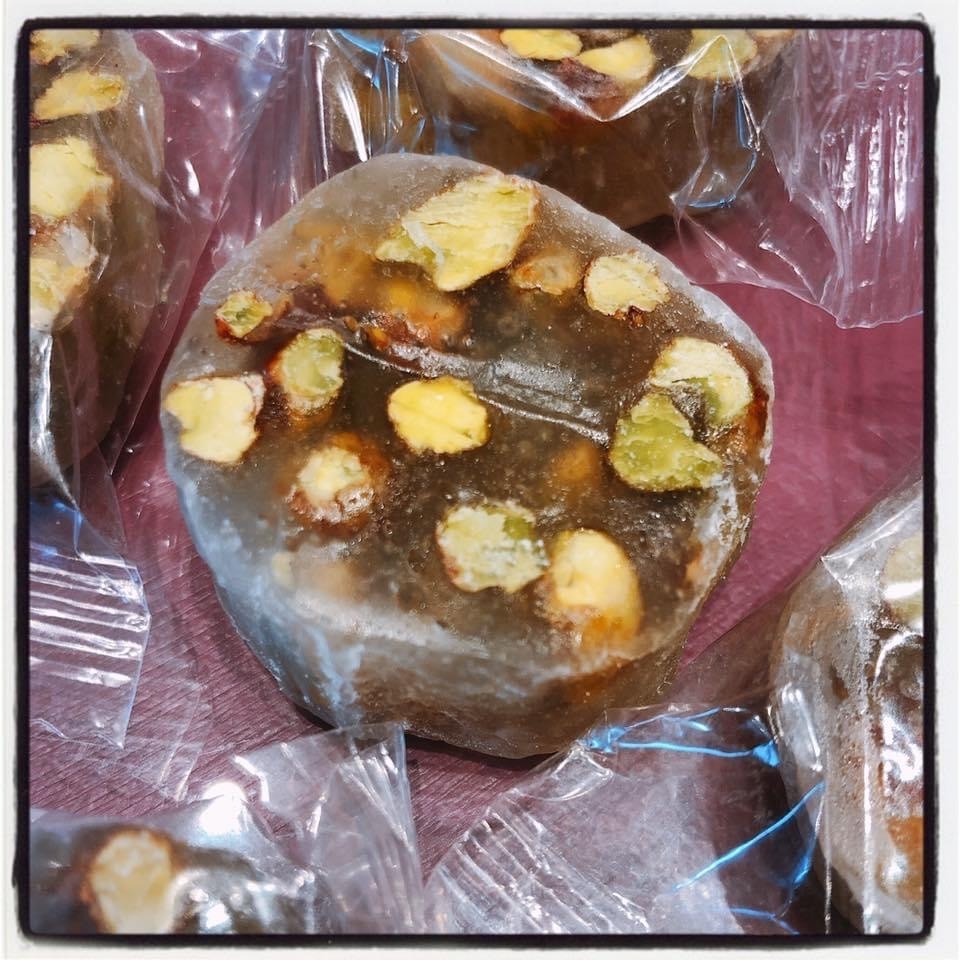 Malban loukoumi with pistachios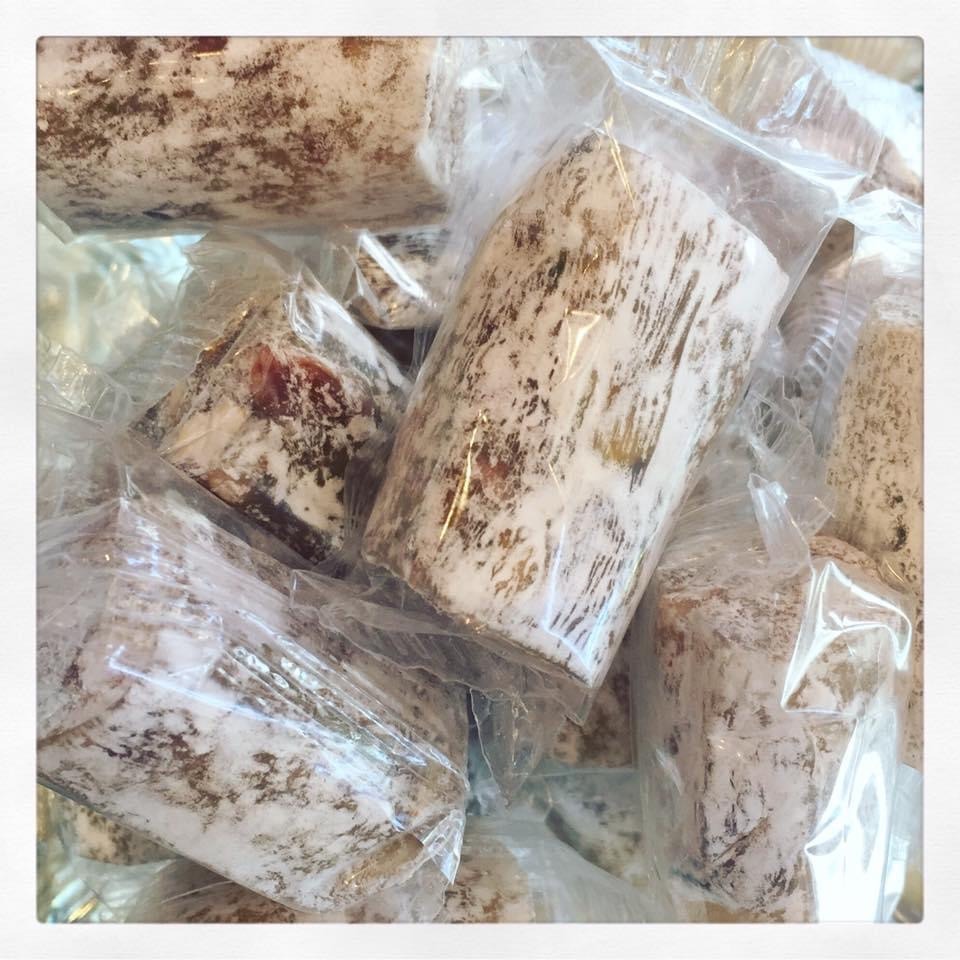 Sugar-dusted Pistachio Malban
Malban loukoumi with pistachios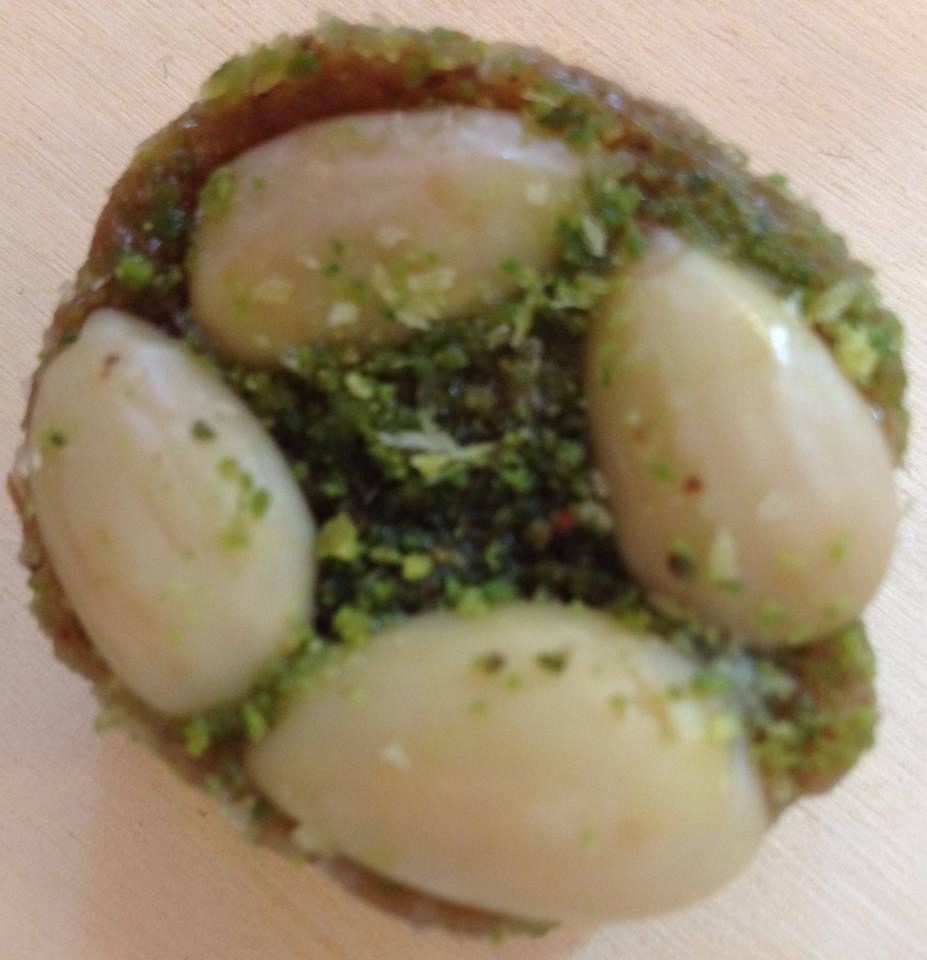 Malban loukoumi moghli topped with shredded coconut and halved almonds

Caramelised Almonds with Rose Petals
Malban loukoumi moghli topped with shredded coconut and halved almonds

Malban loukoumi moghli topped with shredded coconut and halved almonds

Chocolate tart with praline and almond covered with milk chocolate

Chocolate Rectangle Wafers
Milk chocolate with wafer

Chocolate Pralines with Nuts

Chocolate Biscuit Caramel with Rice Crispies
Milk chocolate filled with caramel and rice crispies

Vanilla Madagascar Ice Cream with Stevia

Chocolate Valrohna Sorbet 820gr

Chocolate Valrohna Ice Cream 820gr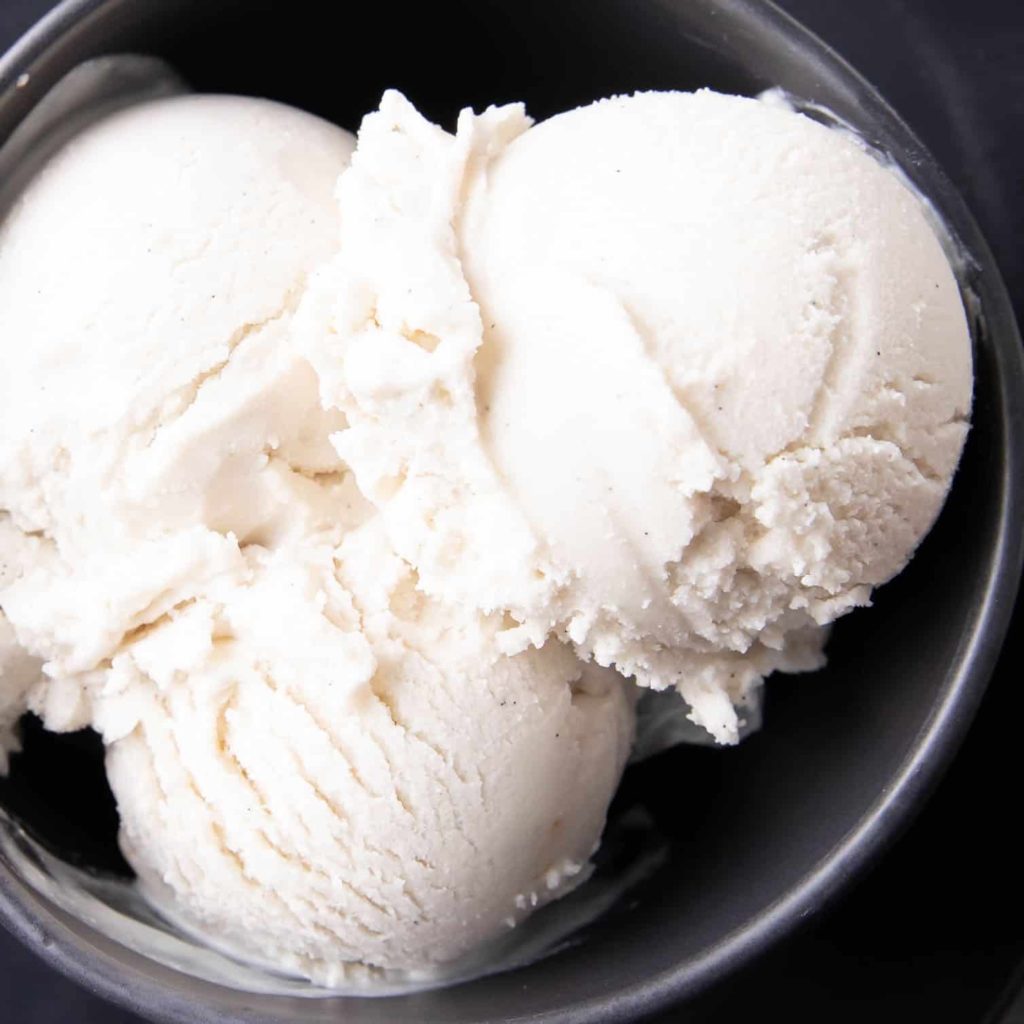 Ekmek Kaimaki Ice Cream 750gr

Pistachio Baklava Ice Cream 650gr

Sorbet Mango Passion Fruit Ice Cream 650gr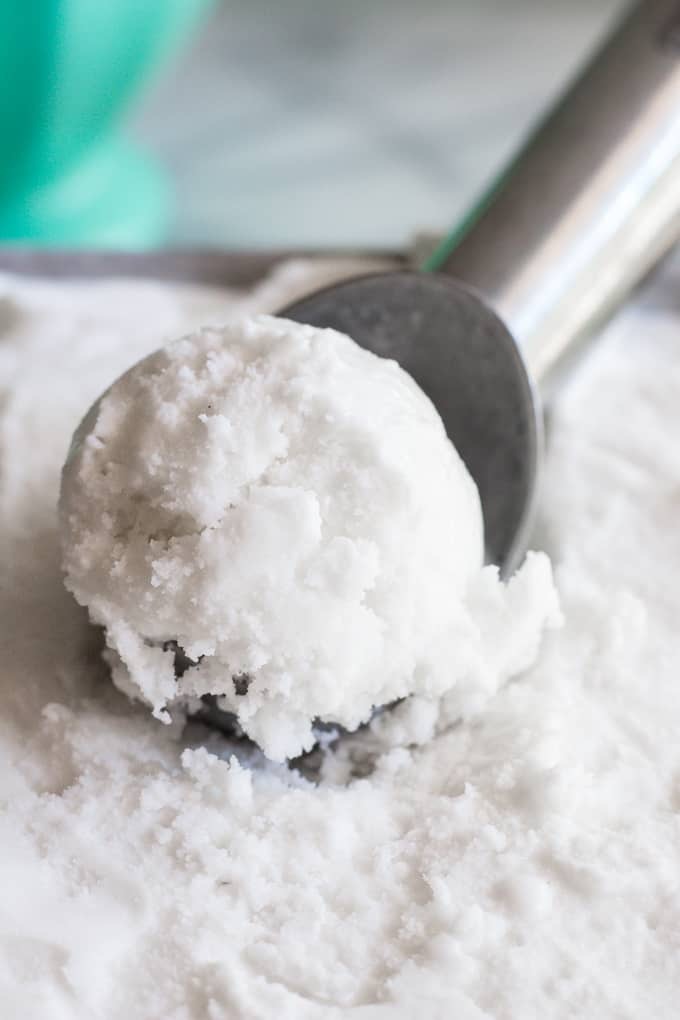 Sorbet Coconut Ice Cream 650gr



Spicy Mix - Easy Open Can NUTS - ALRIFAI
Peanut Krikri - Peanut Sudani 1⁄2 Salted-Peanut KriKri Cheese-Corn Salted-Chickpeas Almond Smoked Almond Krikri-Peanuts DryRoasted

Super Extra - Easy Open Can NUTS - ALRIFAI

Pistachios Grilled, Almond Salted, Almond Krikri, Cashew Cheese, Cashew Dry Roasted, Hazelnut Peeled 1⁄2 Salted, Peanut Krikri, Corn Salted, Chickpeas Krikri, Seed Pumpkin 1⁄2 Salted, Peanuts Dry Roasted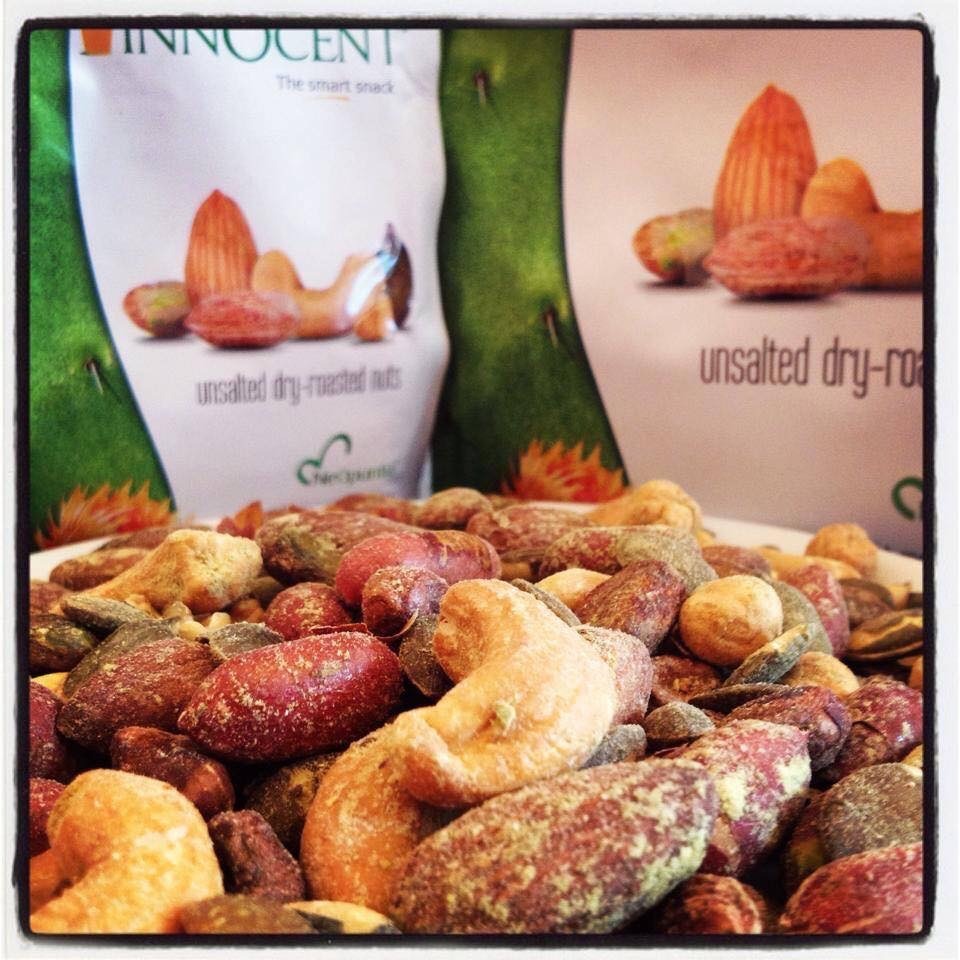 Super Extra Nuts- Easy Open Can - ALRIFAI

Pistachios Grilled, Almond Salted, Almond Krikri, Cashew Cheese, Cashew Dry Roasted, Hazelnut Peeled 1⁄2 Salted, Peanut Krikri, Corn Salted, Chickpeas Krikri, Seed Pumpkin 1⁄2 Salted, Peanuts Dry Roasted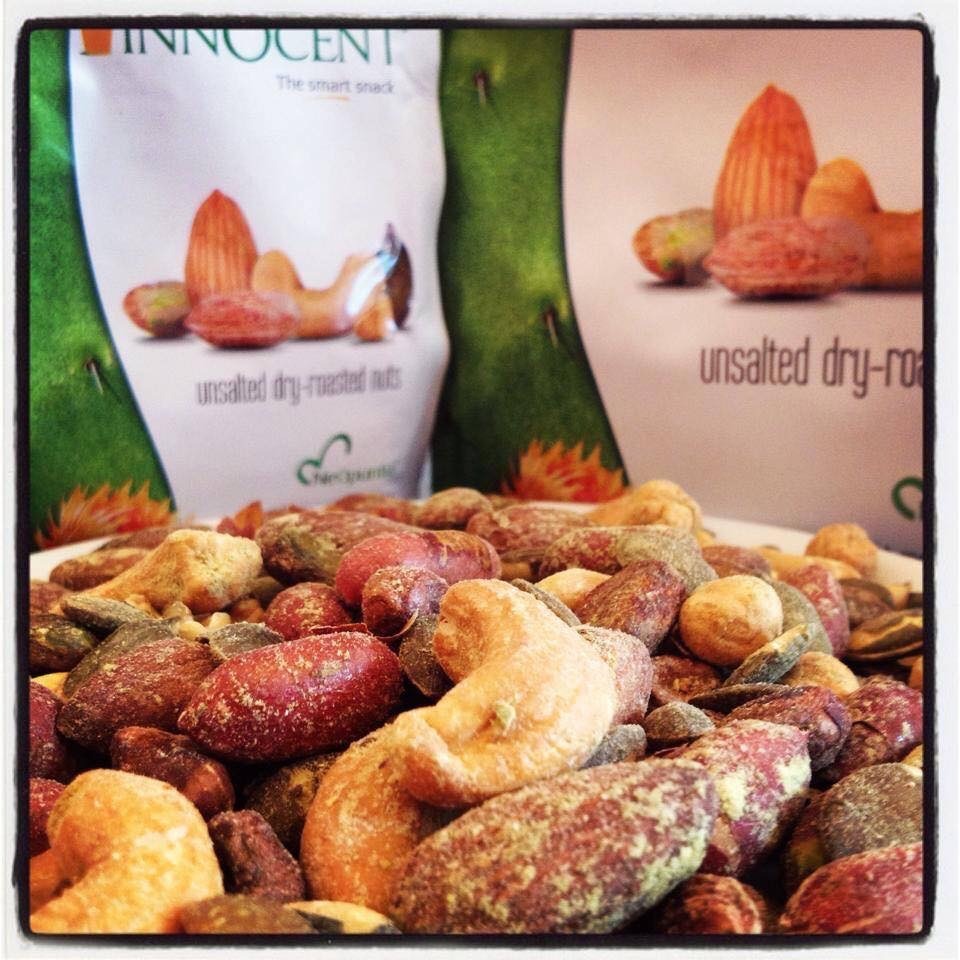 Mixed Kernels - Foil Bag - ALRIFAI

Pistachio Grilled, Cashew Dry Roasted, Cashew Krikri, Almond Krikri, Almond Salted, Almond Smoked, Hazelnut Peeled 1⁄2 Salted, Almond 1⁄2 Salted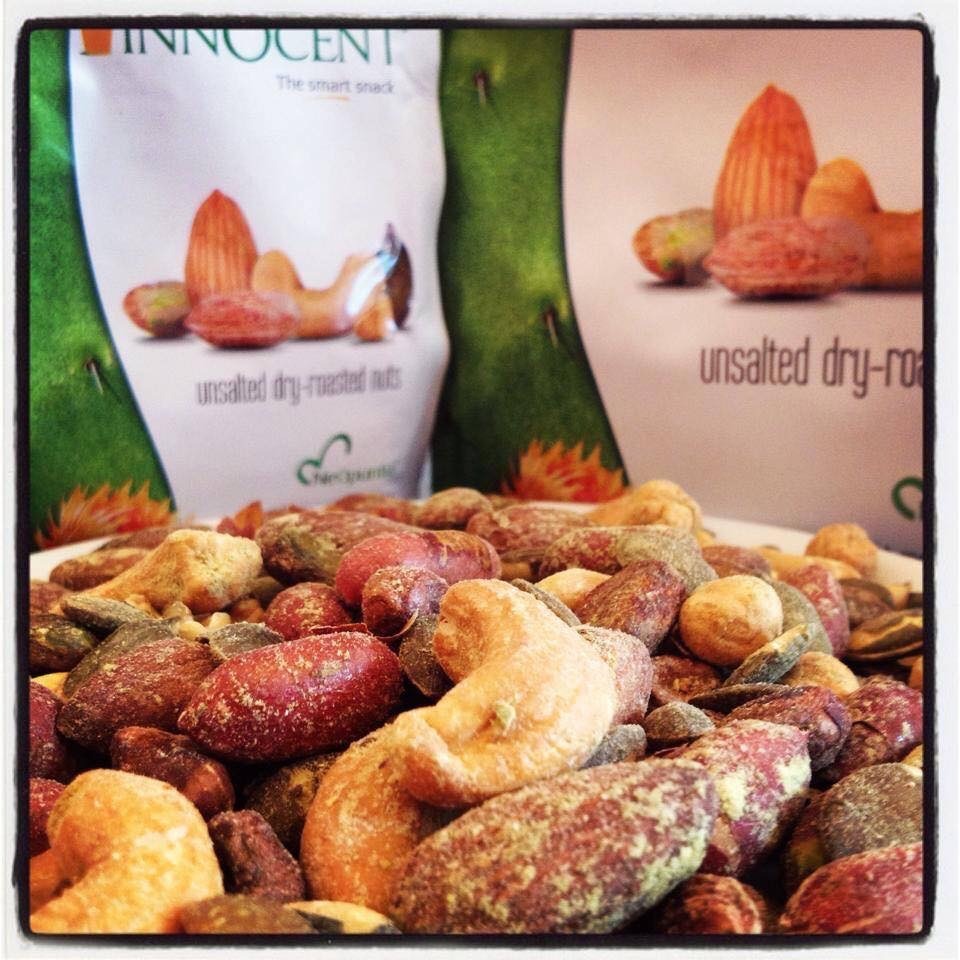 Smart Mix - Foil Bag - ALRIFAI

Peanut Krikri, Peanut Sudani 1⁄2 Salted, Peanut KriKri Cheese, Corn Salted, Chickpeas Krikri-Pumpkin Seeds 1⁄2 Salted, Cashew Dry Roasted, Pistachios Grilled, Almond Salted, Almond Smoked, Almond Krikri, Peanuts Dry Roasted

Party Mix- Foil Bag - ALRIFAI

Pistachios Grilled, Almond Salted, Almond Krikri, Cashew Cheese, Cashew Dry Roasted, Hazelnut Peeled 1⁄2 Salted, Peanut Krikri, Corn Salted, Chickpeas Krikri, Seed Pumpkin 1⁄2 Salted, Peanuts Dry Roasted

Innocent Diet Mix - Foil Bag NUTS - ALRIFAI

Assorted shelled nuts with natural fat-blocker, un-saltedInnocent are dry roasted unsalted nuts and seeds coated with Neopuntia natural fat blocker from cactus leaves. A guiltless snack. INGREDIENTS: Pistachios, peanuts, chickpeas yellow, pumpkin peeled, almonds, cashews, Neopuntia



Arabic Coffee with Cardamon - Najjar
100% Arabica coffee with cardamom
Cabernet Sauvignon, Syrah, Caladoc and Tempranillo

Ixsir Altitudes White Wine
Obeideh, Muscat, Viognier

Ixsir Altitudes Rose Wine

Ixsir Grande Reserve Red Wine
50% Syrah, 39% Cabernet Sauvignon, and 11% Arinarnoa

Ixsir Grande Reserve Rose Wine
Mourvedre 40%, Cinsault 40% and Syrah 20%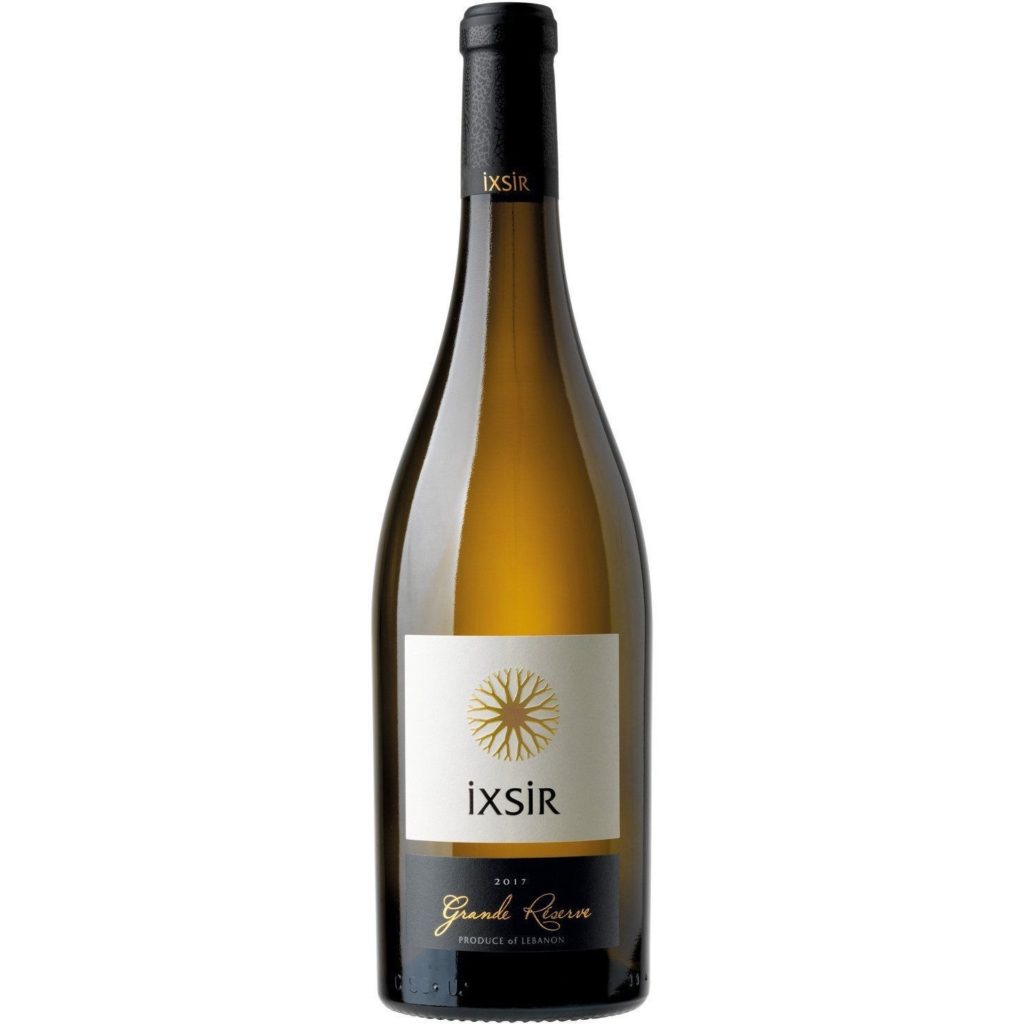 Ixsir Grande Reserve White Wine
60% Viognier, 25% Sauvignon and 15% Chardonnay

55% Syrah, 35% Cabernet Sauvignon and 10% Merlot.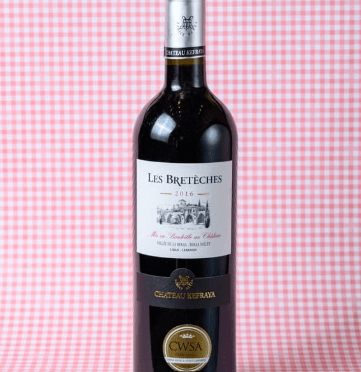 Chateau Kefraya - Les Breteches (Red Wine)
Cinsaut, Cabernet Sauvignon, Grenache and Carignan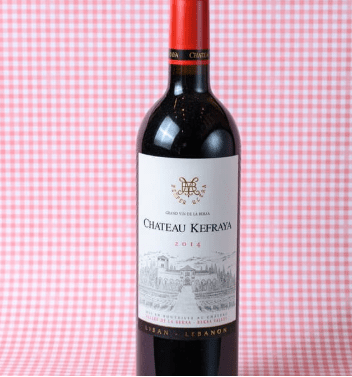 Chateau Kefraya (Red Wine)
Cabernet Sauvignon, Mourvèdre, Carignan, Grenache

Chateau Kefraya - Comte De M (Red Wine)
Cabernet Sauvignon, Syrah

Chateau Kefraya - Arak De Liban 375ml & 700 ml
"Arak de Kefraya" is a white alcohol where the very best French distillation methods are matched with Lebanese tradition "Arak de Kefraya" is methanol free after being distilled four times


Lebanese meat pie - 10 pieces 255g
Ingredients: Pomegranate molasses, minced beef, onion, allspice, yoghurt, tahini, tomato, pine nuts

Lebanese Spinach pies - 10 pieces 255g Ingredients: Flour, spinach, sumac, onion, olive oil, lemon juice, salt

Lebanese Meat Pies - 10 pieces 260g
Ingredients: Minced beef, pine nuts, parsley, onion, spice

Lebanese Cheese pies - 10 pieces 260g
Ingredients: Feta, anthotyro, mozzarella, mint, onions

Lebanese meat dumplings
Ingredients: minced beef, pine nuts, onion, spice

FROZEN ready-made (10 pieces)
Ingredients: Flour, beef, lamb, onion, tomato, green pepper, garlic, parsley, mint, oil, salt, pepper

FROZEN ready-made (17 pieces)
Ingredients: Chickpeas, onion, garlic, parsley, sesame, mint, vegetable oil, salt, soda, pepper, cumin, coriander


FROZEN ready-made (8 pieces)
Ingredients: Burghul, onion, garlic, cooked lamb, salt, pepper, spices, walnut, olive oil, butter


A delicious dessert eaten hot with melted cheese and kataifi pastry. All you do is thaw it, cook for about 40-50 minutes, add cool syrup and serve!
Ingredients: mozzarella, Akawi cheese, kantaifi, butter, vegetable butter. Syrup: water, sugar, citric acid



Ground sumac is a versatile spice with a tangy lemony flavor, although more balanced and less tart than lemon juice.

Contains: Paprika, Pepper, Cumin, Cassia, Cloves, Coriander Seed, Cardamom, Nutmeg. Excellent for meat dishes

Zaatar is a supremely aromatic spice blend which combines dried thyme, toasted sesame seeds and sumac.

Burghul Fine Brown - AOUN

Brown Bulgur is whole wheat which has been boiled for a short while, dried and ground and has a light, nutty flavour. It is popular in the Middle East and neighbouring regions. Fine brown Bulgur is an essential ingredient in Tabbouleh and can be the basis for a pilaf or used to make a porridge.
Originating in the ancient Middle East, Coarse Bulgur is made from hard red winter wheat berries that have been hulled and processed to remove a small amount of the bran, then steamed, dried and coarsely cracked to produce a quick-cooking and nutritious grain dish.

Moghrabieh is sometimes commonly referred to as giant couscous or pearl couscous. Moghrabieh is a form of rolled semolina, like couscous, but it is much larger. These starchy pasta balls swell and become soft and chewy when cooked and are fantastic at absorbing the flavors of the dish they are cooked in.

Freekeh (pronounced free-kuh or free-kah ) is an ancient grain, often mentioned right alongside other superfood heroes like quinoa, spelt, amaranth and farro. Freekeh is wheat that has been harvested early, while the grains are still tender and green. The kernels are then parched, roasted, dried and rubbed. Freekeh is boiled and great for salads.

a condiment made from toasted ground hulled sesame. It is served by itself (as a dip) or as a major ingredient in hummus, baba ghanoush, and halva. 100% ground sesame

(Wild Cucumber Pickles) These delicious pickles can be eaten alone or to compliment your meals

(Stuffed Eggplant) is a dish of oil-cured Aubergines. They are tiny, tangy eggplants stuffed with walnuts, red pepper, garlic, olive oil and salt.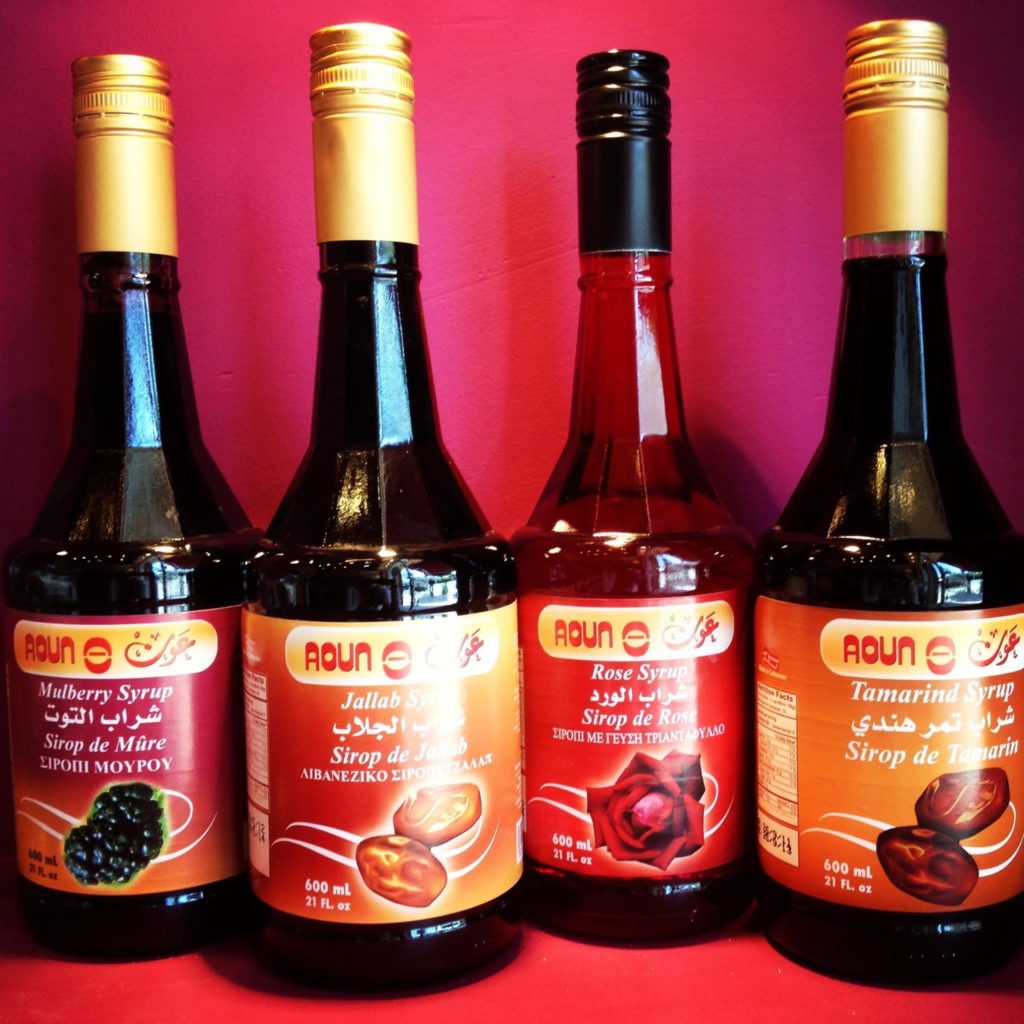 Prized for its nutritional value, the tamarind has crossed continents and history to become an exquisite syrup.Rich in vitamins and minerals, the flesh of the tamarind has acquired a body of extreme versatility: either as a delicious digestive with water and ice or as an imaginative ingredient in sweets and dessert.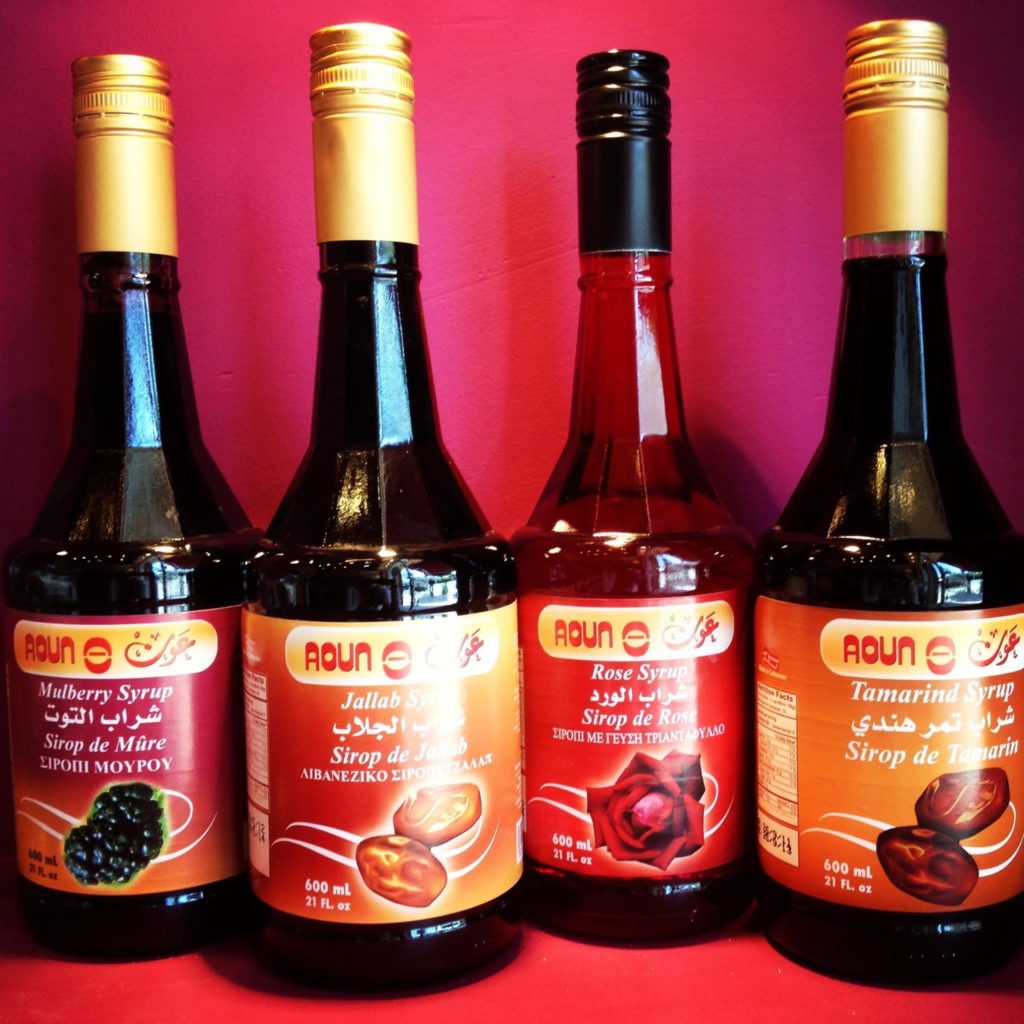 This is a type of fruit syrup popular in the Middle East made from carob, dates, grape molasses and rose water. It is made mainly of grape molasses, grenadine syrup, and rose water, then smoked with Arabic incense. It is usually served with crushed ice and floating pine nuts and raisins.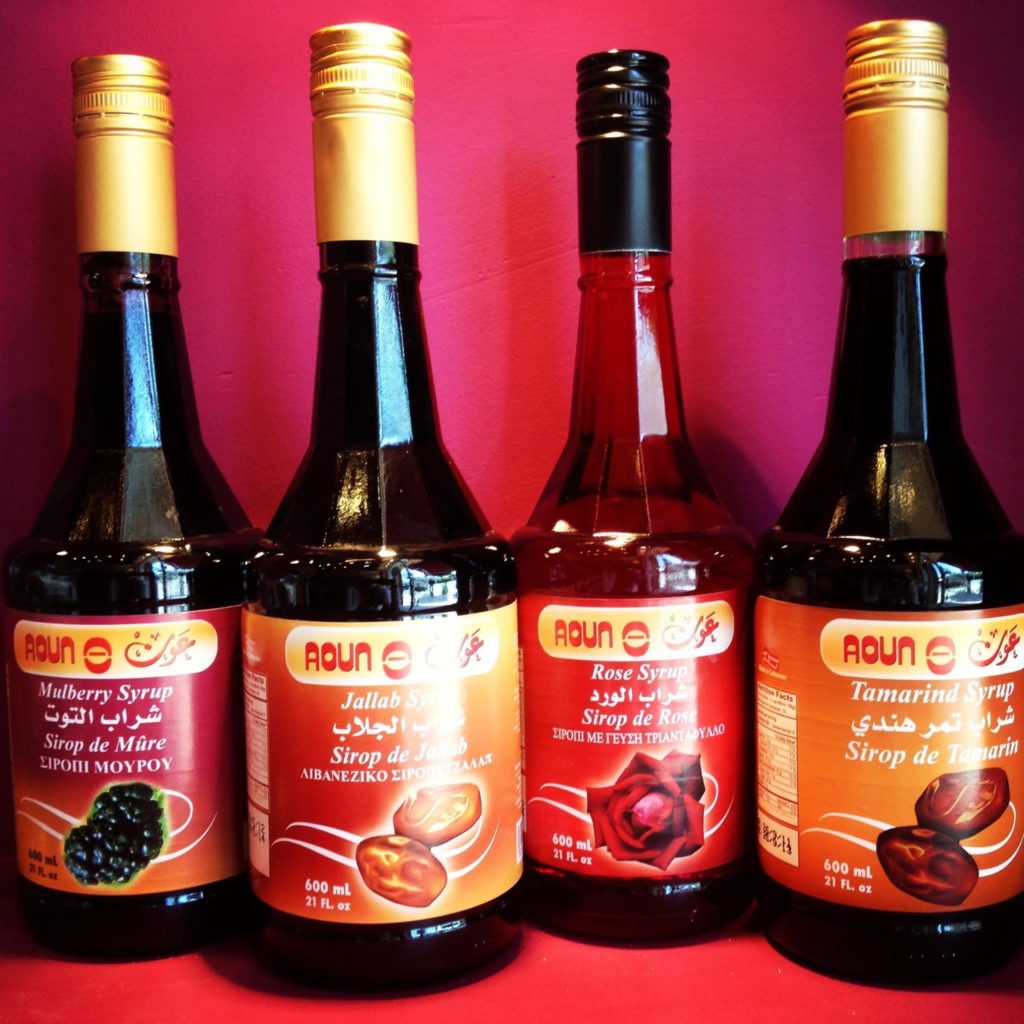 Blueberry Syrup (Sharab Et Tout) - AOUN

Mixed with ice water this fruit concentrate makes a refreshing summer drink. Alone it is a good ice cream sauce. Lebanese housewives keep bottles of mulberry syrup on their shelves to serve diluted as a drink to visitors on hot summer afternoons.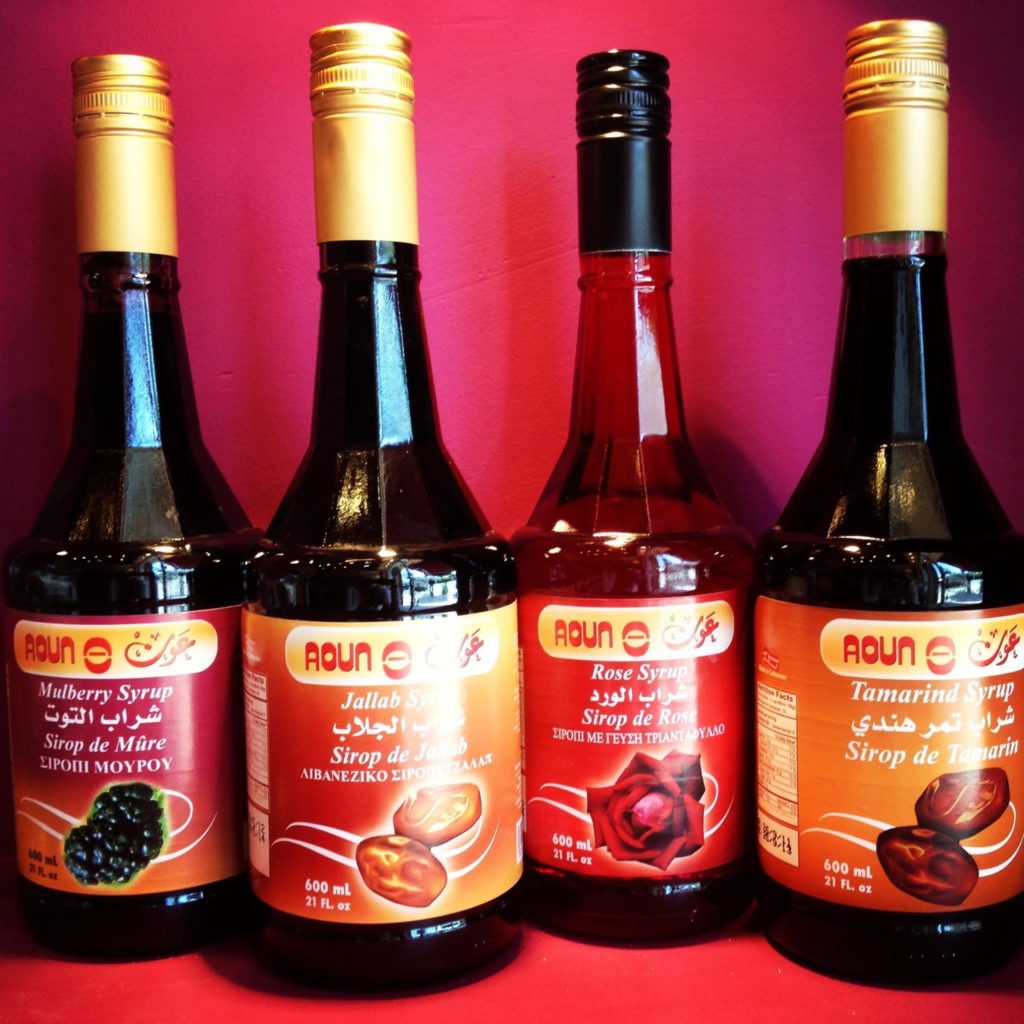 Lebanese rose syrup captures the beloved, delicate floral flavor beloved throughout the Middle East. Use the syrup as you would rose water in recipes, or as a final lovely drizzle to all kinds of desserts. Rose syrup makes a simple, refreshing iced drink, mixing one part syrup to six parts purified, sparkling, or soda water or lemonade.

Orange Blossom Water (Mazahar) - AOUN

It is a water extracted from the distillation of the flowers of bitter orange trees. It is our foremost flavoring along with rose water in Lebanon when it comes to pastries, puddings or cookies, syrups and jams. We even drink it plain with a bit of water and call it "white coffee".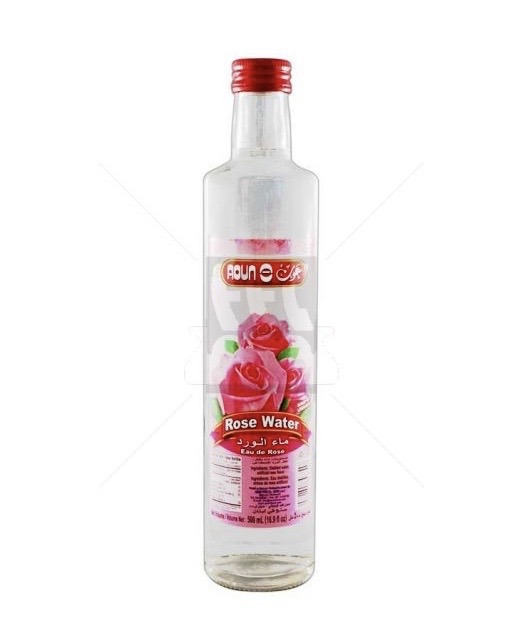 Rose Water (Mawared) - AOUN

Rose water is a distillate of the petals of the Damascus Rose (Rosa Damascena), grown in Lebanon. It is used mainly for desserts, sherbets and syrups

Pommegranate Molasses (Dibs Al Rumman) - AOUN

A sweet and tart syrup made by boiling down pomegranate juice until it reduced to a thick dark brown syrup. It is used to add a tangy deep flavor to some Middle Eastern recipes, great for salad dressings and meat dishes.

Carob Molasses (Dibs El Kharoob)
Carob Molasses is made from the concentrated juice of the carobs; dark brown pods of a wild tree that grows at middle altitudes between the coasts and mountains. Carob molasses can be used as a healthy substitue for chocolate or combines with tahin to make a delicious dessert (Dibs ou Tahine) eaten with bread.
Dried Apricot Paste (Amarredine) - AOUN

An extra-tangy, intensely flavored apricot leather. It is a large sheet of apricot paste made from apricots. Can be eaten alone as a healthy treat, soaked in water to make a delicious apricot juice or addd to sweets.

Falafel Mix Instant - AOUN

Falafels are a popular meal idea for both vegetarians and non-vegetarians alike. The taste and texture make them perfect for a pita or as a burger replacement, and they're easy to enjoy on their own. Just add water, let the mixture rest for upto 60 minutes, make small balls and fry. You can accompany falafel with tahine.

Mohalabieh Mix Instant - AOUN

Lebanese Mouhalabieh is a delightful dessert for sweet lovers. This delicious flan is prepared with milk, thickened with cornflour or rice flour then flavored with orange blossom and rose water . It is decorated with pistachios and can be topped with syrup if you desire. With this instant mix, just add milk and stir while heating.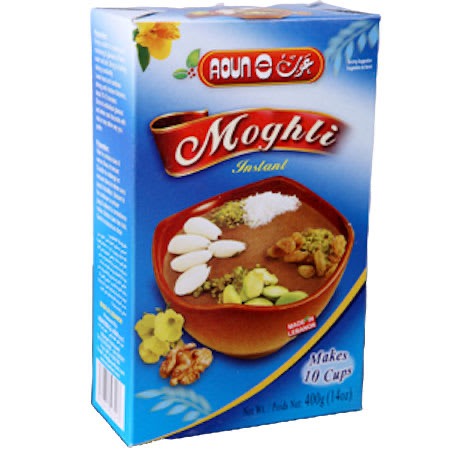 Moghli Mix Instant - AOUN

Custard Powder (Vanilla or Chocolate) - AOUN


Babajanoush Eggplant Dip ready-to serve - AOUN


Hummus with Tahini Ready-to-serve - AOUN

Cooked Fava Beans (Foul) - AOUN